Futura Industries receives 2018 Safety Award from the Utah Manufacturers Association
The Utah Manufacturers association has recognized Futura Industries for their exceptional efforts to promote safety. 
Futura Industries was honored in April by the Utah Manufacturers Association for excellence in safety.  The 2018 Safety Award was given to twelve Utah based companies who demonstrated superior commitment to safety through employee training and promoting a safety-minded culture.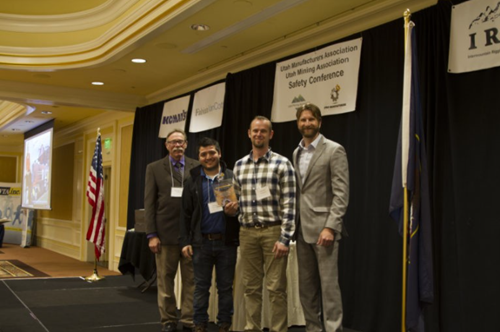 Futura employees John Kiesz and Luis Magana (pictured above) accepted the award for Futura at the 7th Annual Safety Attentiveness Fine-Tunes Excellence Conference.  "We've implemented improved safety measures over the past 24 months that have significantly reduced recordable incidents" says Luis.  "Safety is our top priority and our goal is to continuously improve."