TSLOTS
TSLOTS by Bonnell Aluminum manufactures modular structural framing extrusions that allow for the creation of custom product displays. safety guarding, and equipment stands. TSLOTS offers a large selection of high-quality extrusions that are durable, lightweight, and assembled with the turn of simple hand tools. Our extensive knowledge of the product we have developed allows us to accommodate a wide array of needs, making projects both functional and attractive.
TSLOTS Catalog Website
TSLOTS by Bonnell Aluminum are the leading T-slotted aluminum extrusions manufactured, distributed, and sold by an aluminum extruder. That means you get the most consistent quality and one of the most extensive offerings in the industry. You never have to worry about color or finish, because all TSLOTS meet the same extremely high standards.

We have the most consistent quality and widest range of offerings for your T-slotted aluminum extrusion needs because we manufacture and distribute our products on site in the USA. We work with your designs and offer free software options and concept assistance to help you make your aluminum extrusion plans a reality.
We also offer customized extrusions for color and anodized finishes, so you'll never have to paint your products.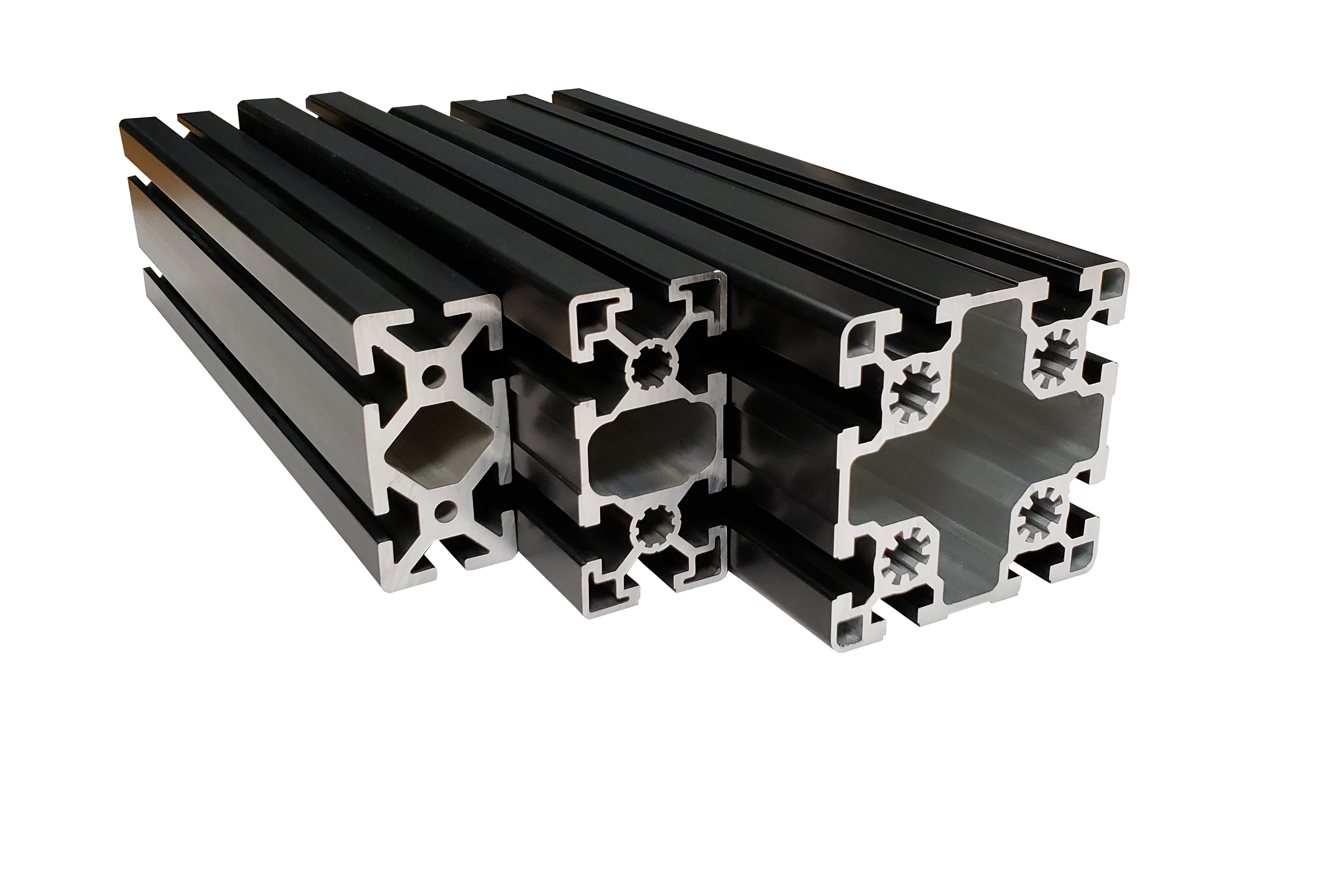 Cut to length
Tap profile end
Drill access hole
Counterbore anchor/Butt fastening assembly
Counterbore for miter cuts
Plastic/Wire cut to length
Panel notch for profile/fastener clearance
Deluxe door handle milling service
With Bonnell's in-house anodizing and finishing facility, you get the high-performance aluminum finishing you need to ensure your product's quality—and the streamlined, cost-effective processes you need to protect your project's budget.
Our 2-step aluminum anodizing process delivers a superior finish that won't fade for decades, while our in-house facilities help you reduce charges, like scrap overages and freight damage, that you're likely to incur when working with multiple vendors. We specialize in highly decorative aluminum finishes and offer a full color spectrum. We can also accommodate and match custom colors and finishes upon request.
Our Features Include:
Simple T-slotted design
Linear adjustability on the X, Y and Z axis
Lightweight and easy to use
Standard fractional or metric sized centerlines
Stocked in 240″ lengths
No welding or painting required
High strength
Corrosion resistant
90% reusable
Anodized finish
The flexibility to change or add to a design any time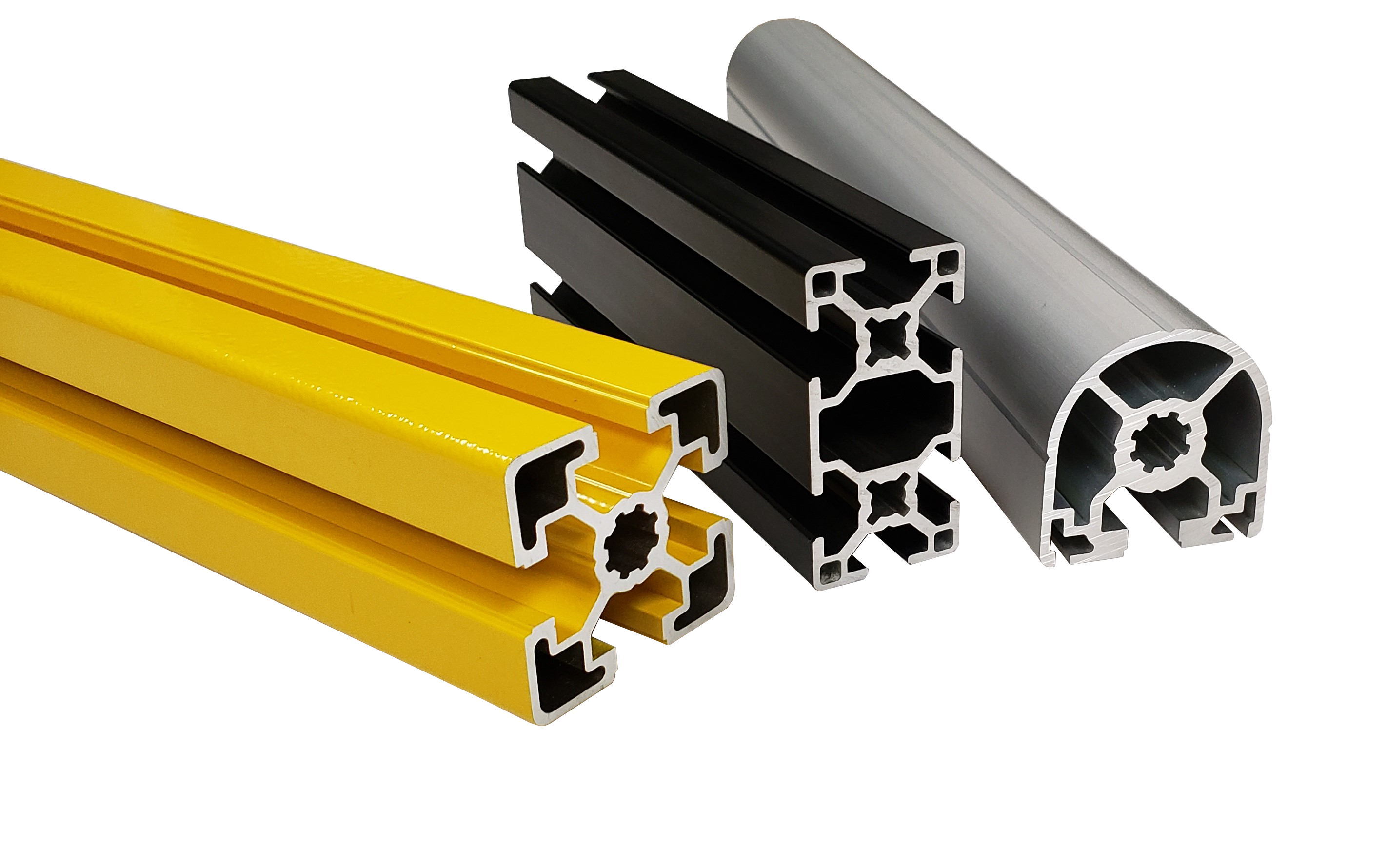 At TSLOTS, we fulfill all your aluminum extrusion needs in-house, whether it is meeting your requirements for an existing CAD design or helping you from concept to manufacturing, packaging, shipping and even on-site assembly. You engineer it; we'll provide the materials.
Metal extrusions are bases to which you can attach a T-nut and fastener. These aluminum fittings keep your structures lightweight, aesthetic, and stable. We handle both extrusion and finishing at our manufacturing facility, and you can choose from anodized finishes, mill finishes and a variety of colors. We are your complete resource for all extruded aluminum products, including metal fittings, metal extrusions and fractional fasteners.
Our manufacturing team works seven days a week to ensure that our warehouse is fully stocked with any fractional extrusion part you may need. We aim to deliver more quickly than our competitors with the highest quality of products and the most competitive prices. Then, you can trust that your high-strength metal extrusions and fittings will last for the life of your project without warping, bending, or coming loose.
ADAPTABILITY
Change is inevitable, whether it be a new machine, updated company policy, or the layout of an area, TSLOTS will change with you. TSLOTS was designed to last, instead of building a new frame, repurpose your existing TSLOTS guarding or switch to our profiles. Don't currently use TSLOTS? No problem, our material is compatible with other major suppliers. Get the quality and durability you expect while saving time and money!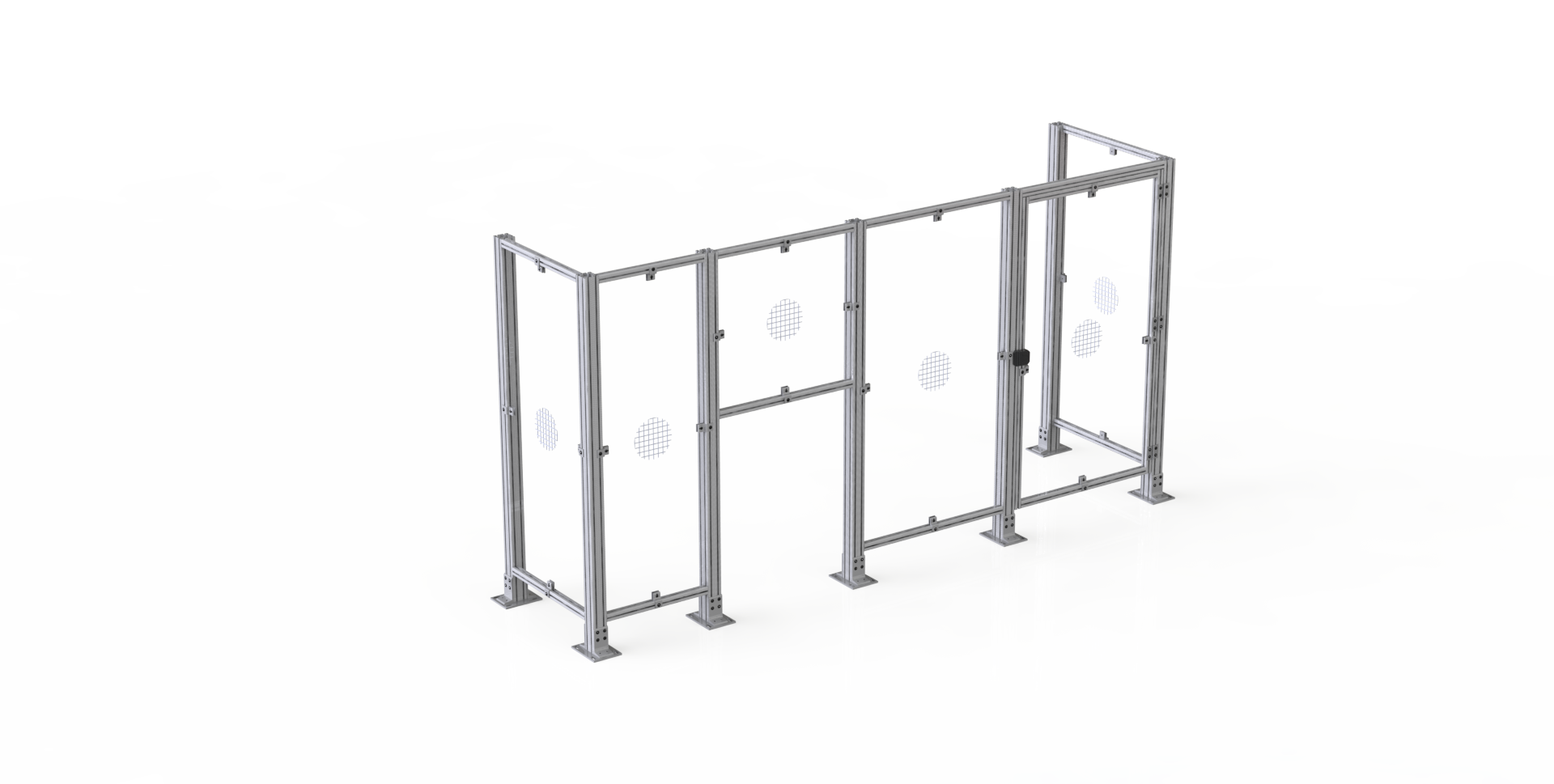 CUSTOMIZATION
The design of our extrusion is very unique and can be configured for different types of applications. Customize your guarding to include vision systems, robotic controls, sensors, and robotic controls. Have the proper preventative measures put in place to avoid the increasing fines of OSHA. Customize your application to fit your equipment and processes along with allowing space for operators and employees to work in safe conditions.