FUTURA TRANSITIONS
Futura Transitions by Bonnell Aluminum is the largest producer of aluminum floor trims for the pro channel in the United States and Canada. With more than a thousand different flooring products and tools, as wall trims, you can bet that Futura Transitions has the solution for even the toughest flooring challenges. For use in both residential and commercial projects, our trims and transitions elevate both the look and the durability of any flooring project.
Download our Catalog (PDF)
Since the 1950's Futura Transitions has offered a comprehensive line of trims and transitions for carpet, vinyl and ceramic tile that are manufactured and designed in-house to the highest level of precision.

In 2019, we proudly revealed our new logo and updated name, Futura Transitions. The logo colors pay homage to our past, present and future while communicating our determination to create innovative solutions for our customers. The definition of transition is "the process of changing from one state or condition to another." Our flooring products don't just transition from one flooring product to another. They change decorative trim to durable and sustainable luxury edge protection. They take an installation challenge and transform it into a feature that compliments the entire space. In short, using Futura Transitions flooring products transitions a flooring project from average to remarkable!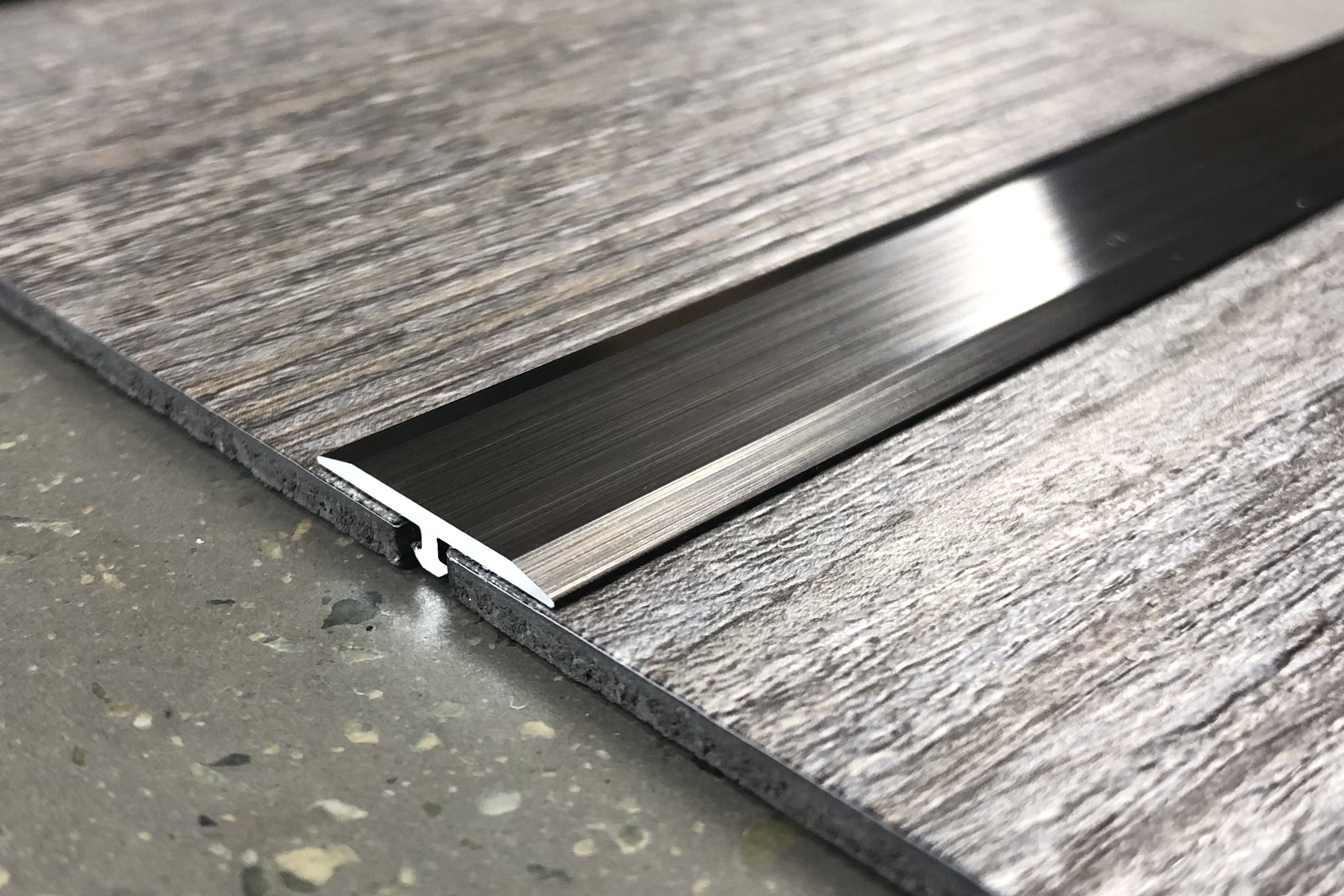 We continuously strive to develop new product to meet needs of ever-changing flooring landscape. Our metal trim products are made using a standardized fabrication process, assuring that product excellent quality is maintained in our trim lines. Futura Transitions has long been the leading provider of luxury aluminum trims and transitions for most wall and flooring applications in both commercial and residential settings.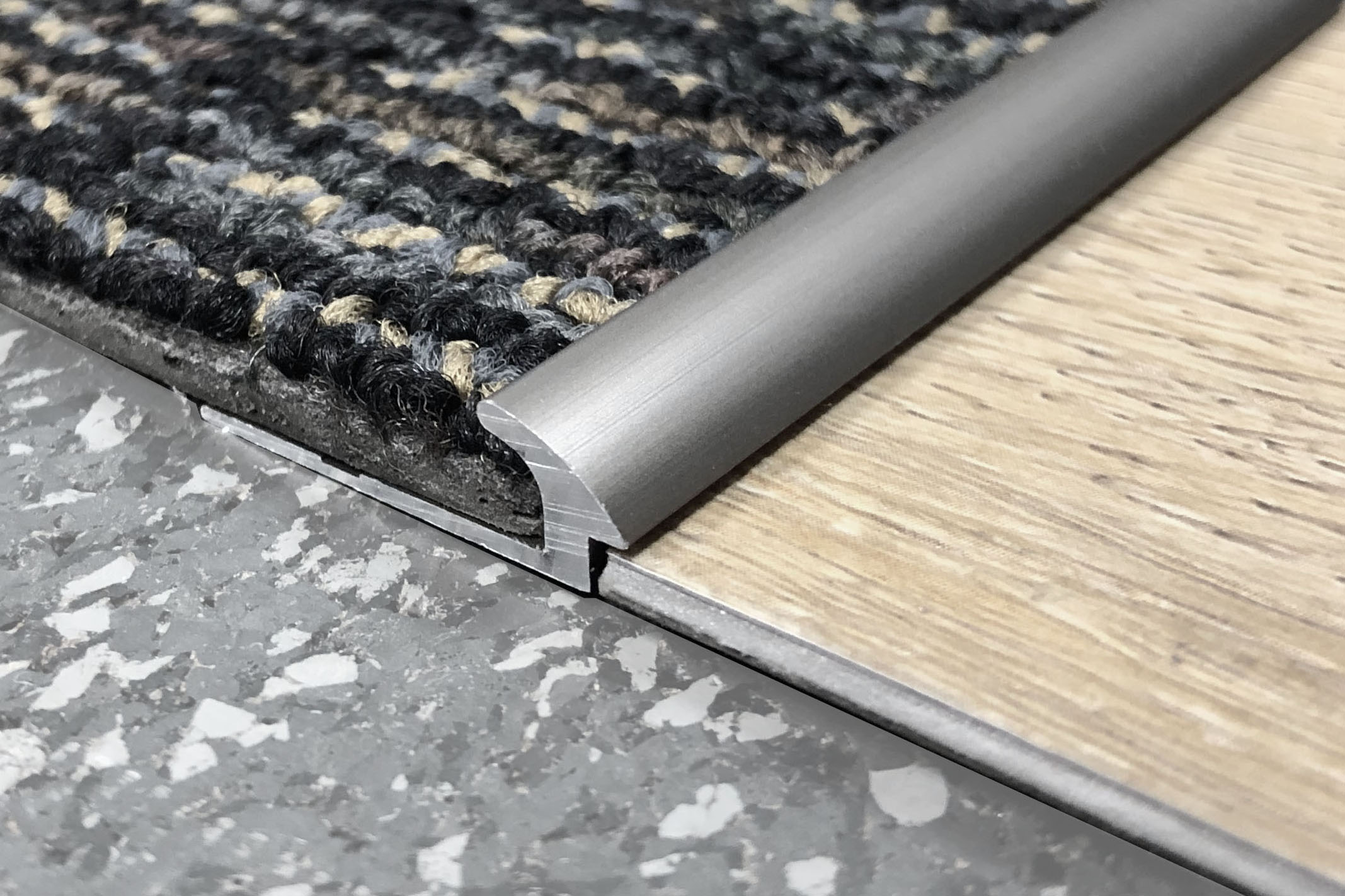 Futura Transitions products are manufactured in the USA and sold through trusted pro-channel distributors in the US and Canada who count on exceptional customer service, consistent lead times and the 48-hour guarantee* offered on our most popular products.
Available in a variety of premium, decorative finishes and sizes that compliment current trends in fixtures and flooring styles. With over 20 finish options available, finding an attractive way to finish a flooring project or design has never been easier.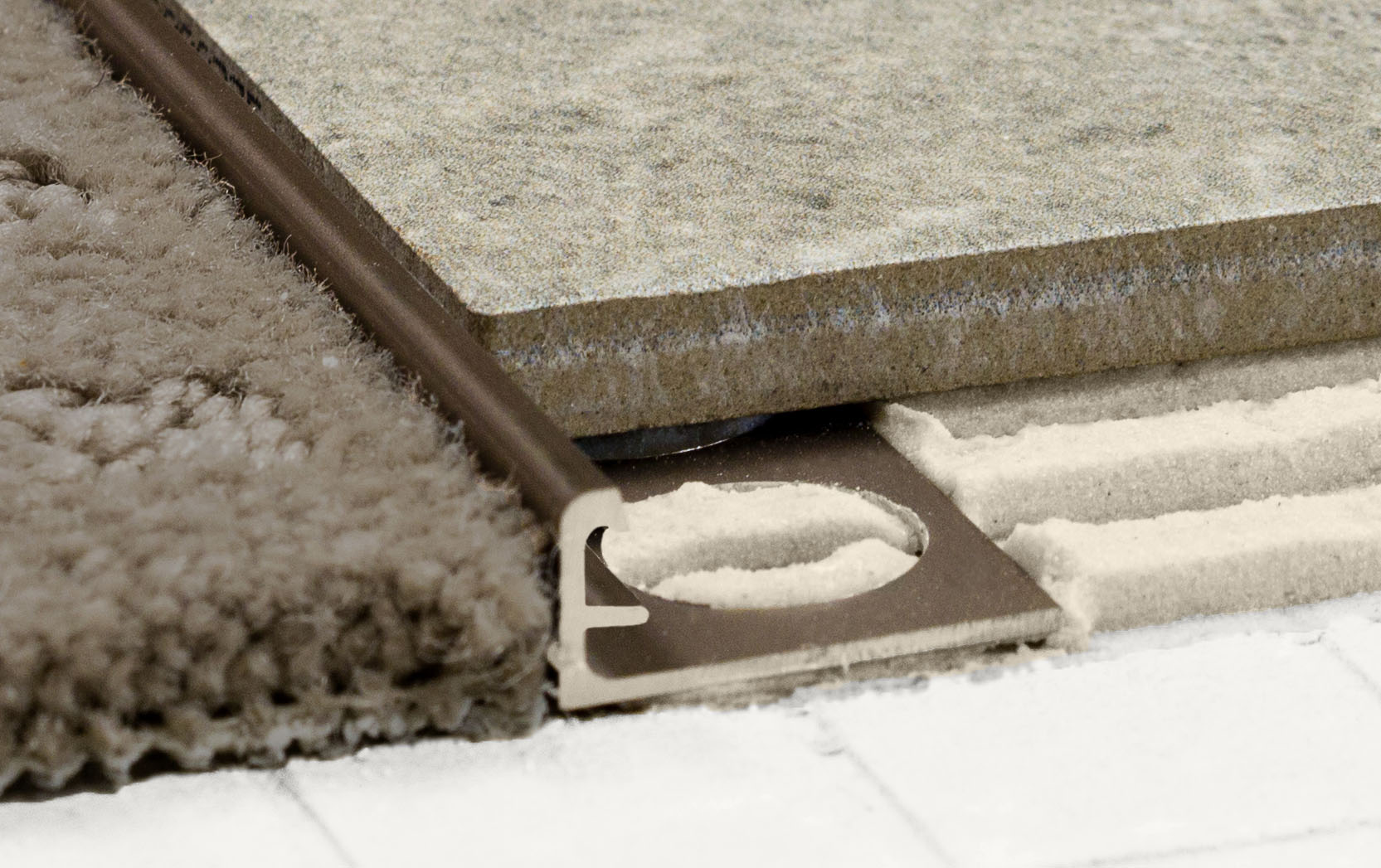 Futura Transitions manufactures trims and transitions for ceramic tile and includes many different finishes and profiles. Our Edgetek™ feature, allows for consistency and is engineered to help installers create the perfectly straight grout line that holds the tile a precise and accurate distance from the reveal along the length of the trim.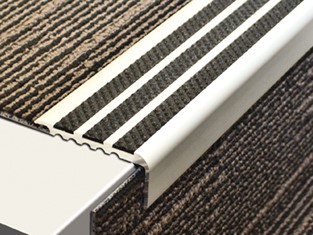 Chances are, if you have carpet or carpet tile in your home or office, you have a Futura Transitions product finishing the look. We also offer a Safety Stairnose line of products featuring anti-slip inserts for both indoor and outdoor use.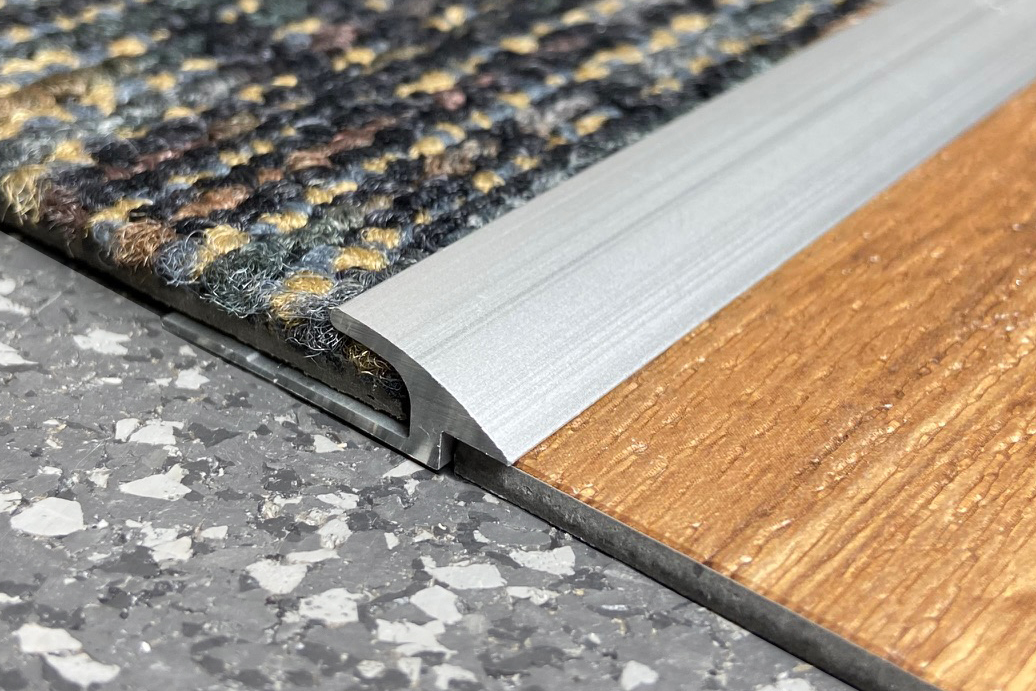 The resilient flooring category including luxury vinyl tile (LVT) and plank (LVP) is the fastest growing floor covering in the nation.  Futura Transitions is the national leader in creating innovative and attractive trim and transition solutions.  With over 70 designs that cover stairnosings, transitions to different floor types and heights and various trim solutions, we are the market leader in metal floor and wall trims.
ADA COMPLIANCE - Many of the trims and transitions offered by Futura Transitions are compatible with ADA 2010 Standards section 303 Changes in Level and section 504.5 Nosings. However, installers and contractors must ensure that the finished installation, including any Futura Transitions product, complies with current ADA standards when the project specifies an ADA requirement. For more information on ADA standards visit https://www.ada.gov/2010ADAstandards_index.htm
Futura Transitions also offers many complimentary products and tools such as trowels, vinyl trims and specialty moldings.