People of Bonnell
At Bonnell, our people make the difference. Throughout our company locations, we're proud to note that we have many employees with tenure of 20 or more years.
Driven by our Core Values, Bonnell Aluminum employees are proud of the work that they produce in order to make so many products necessary to drive our economy forward. From pontoon boats to high rise buildings, our products stand the test of time.
Here we feature some of the team that is proud to embrace our Excellence Beyond Extrusion culture. Nimble, agile and effective, that's Team Bonnell!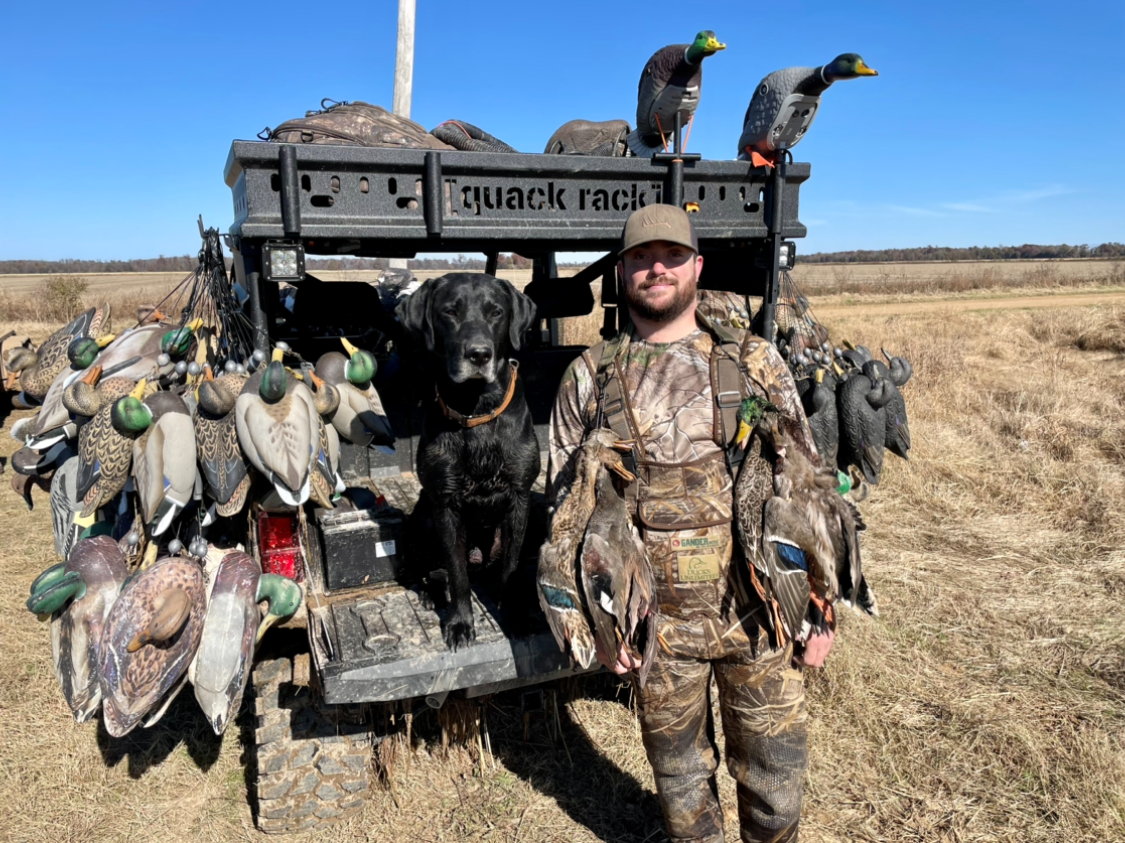 Jacob Knopp
Has been with Bonnell for 3 years
I started at Bonnell as a Fabrication Coordinator
My current position is Fabrication Process Engineer
Which of Bonnell's key values most resonates with you? I believe celebration is a key core value for me as it brings a sense of importance and value to one's skills and successes in the work place. Recognizing and celebrating as a team one's success really brings meaning and pride into your work.
I love the outdoors and to hunt and love spending time with my soon to be wife and step-son.  I also love DIY home improvement projects.
Yolanda Armentrout
Has been with Bonnell for 4 years
I started as an HR recruiter for 2 Bonnell Aluminum plants and now work as the Talent Acquisition Manager for the entire organization.
Which of Bonnell's key values most resonates with you? Bonnell does what they say they are going to do which shows integrity. I have witnessed process improvements that were tough at the time but have greatly improved our working environment and allowed us to meet the needs of our customers.
I loves family and friends and Notre Dame University!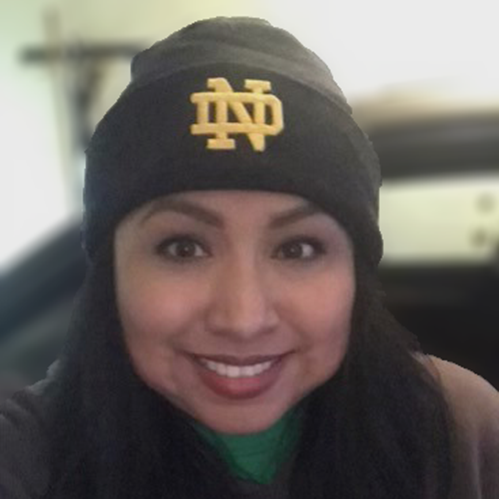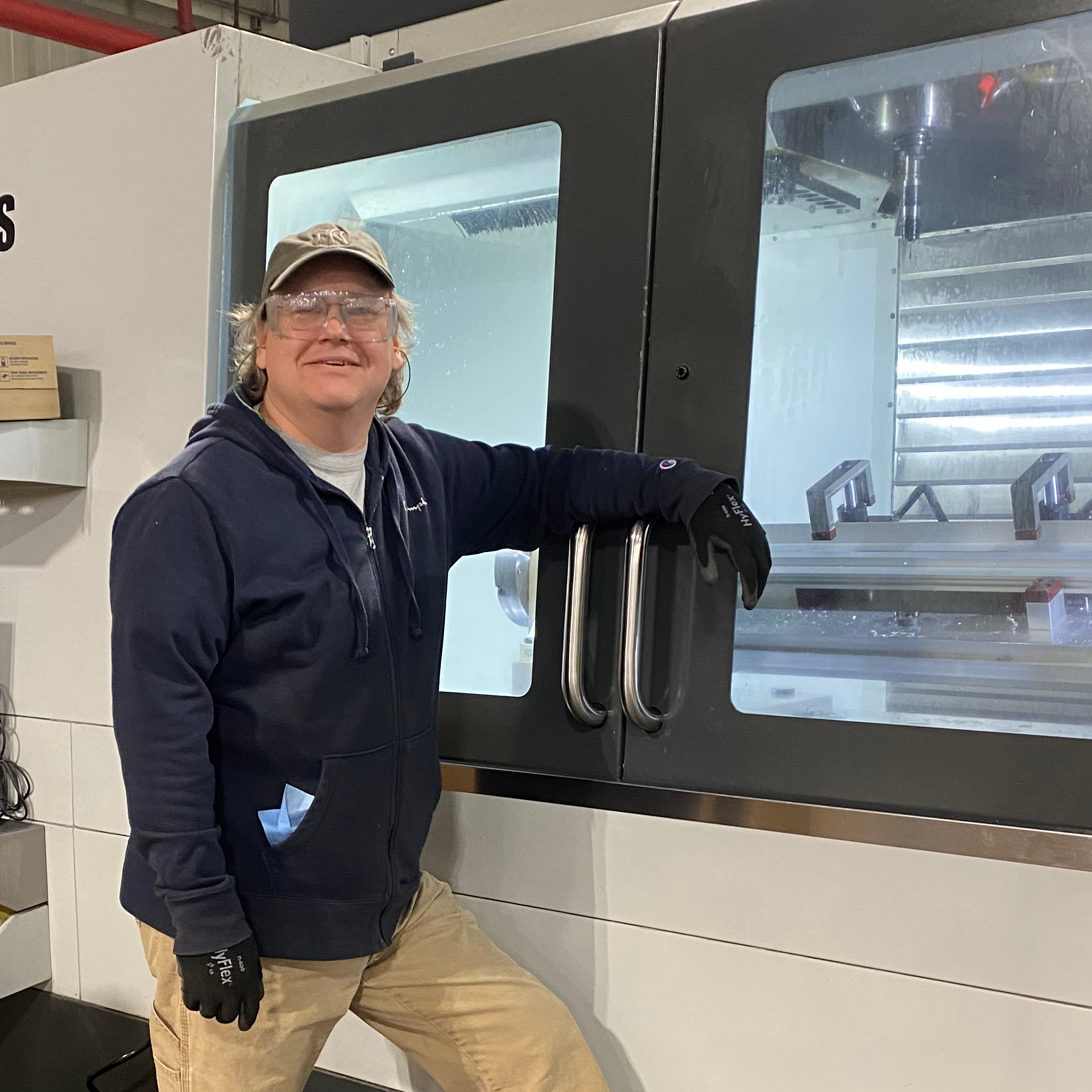 Adam Bliss
Has been with Bonnell for 5 years
I started at Bonnell as a Quality Technician before moving to Fabrication
My current position is CNC Operator/Press Setup Coordinator
I enjoy spending time with my wife and 2 dogs.  I read, play video games, and try to see the sights of Georgia.
The core value that is important to me is Safety. Everything comes second after being able to go home in the same condition you left home.
Maurice Willabus
Has been with Bonnell for 29 years
I started as an A1 Factory buffer
My current position is Sr. Cad Operator
Looking forward to retirement!
Which of Bonnell's key values most resonates with you? I continuously strive to provide the highest level of customer satisfaction, always communicate and have impeccable integrity.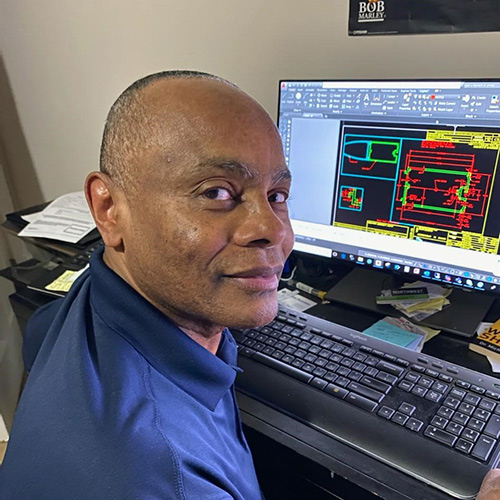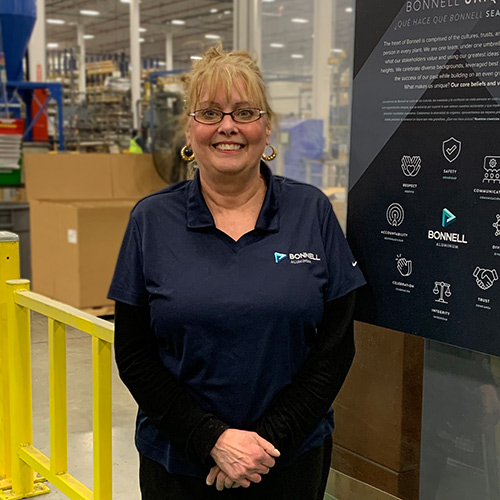 Tricia Ayers
Has been with Bonnell for 12 years
I started at Bonnell as a Customer Service Representative, then from there moved to Inside Sales
My current position is Purchasing Manager
I enjoy spending time with my wonderful 24-year-old daughter. She is the "Apple of my Eye" and I am so proud of her. I also like to redecorate my house because I love change.
Which of Bonnell's key values resonated most with me? Trust is very important to me because being able to speak openly and honestly makes us all better people, which in turn makes us a highly valued supplier for our customers.
Lidia Martinez
Has been with Bonnell for 10 years
I started as a production worker in an automotive cell at Bonnell Aluminum
I recently moved from my role as Assistant Captain in production to Specialist within our Operational Excellence team.  This new opportunity has given me a better understanding of how a company works and how important each employee is.
Which of Bonnell's key values most resonates with you? We hold ourselves accountable to our customers and each other which fosters mutual respect
I enjoy salsa dancing with my husband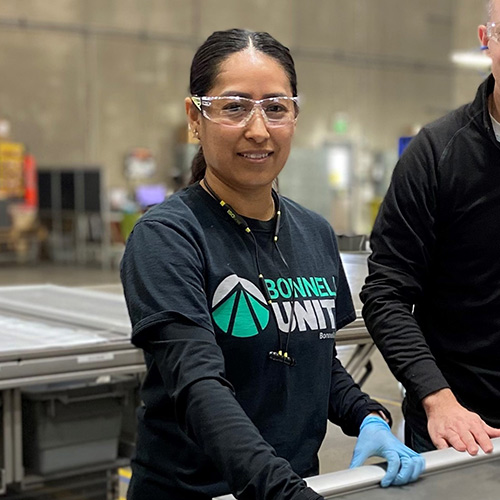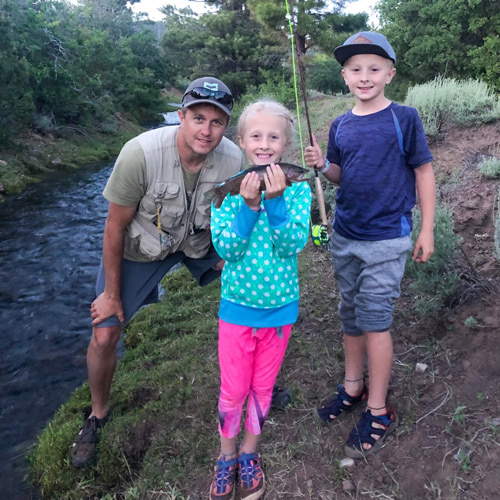 Brett Francom
Has been with Bonnell for 15 years
I started at Bonnell as an engineering intern
My current position is Sales Manager for custom extrusions over the Western US
Which of Bonnell's key values most resonates with you? Integrity, trust and respect. We are fair with employees and do what we say. Same holds true with customers. We strive in every way to keep our commitments to them and work through any challenges that come.
I love family and the outdoors and losing at pickleball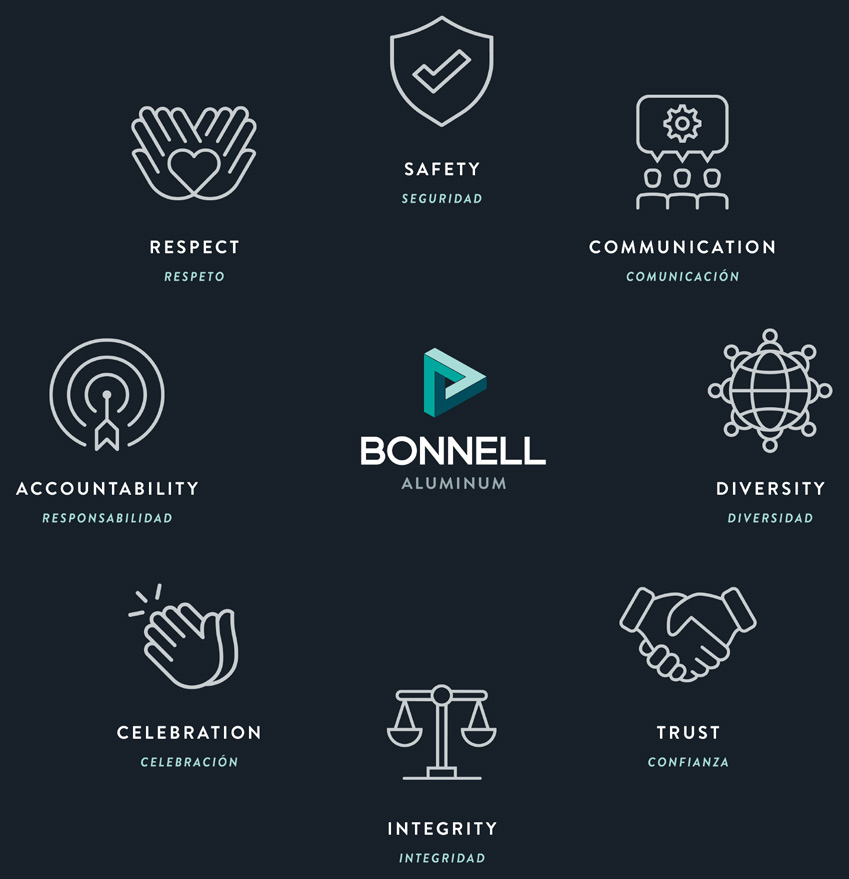 WHAT MAKES BONNELL UNIQUE?
?QUE HACE QUE BONNELL SEA UNICA?
The heart of Bonnell is comprised of the cultures, trusts, and beliefs from every person in every plant. We are one team, under one umbrella, striving to exceed with our stakeholders value and using our greatest ideas to achieve greater heights. We celebrate diverse backgrounds, leverage best practices, and honor the success of our past while building on an even greater future. What makes us unique? Our core beliefs and values.
La esencia de Bonnell se nutre de las culturas, las creencias y la confianza de cada persona en cada planta. Somos un equipo, bajo una organizazión integral, que se esfuerza por superar io que voloran nuestros accionistas y que implemento sus mejores ideas para alcanzar resultados superiores.Celebramos la diversidad de origenes, aprovechamos las mejores practicas y honramos nuestros éxitos pasados al construir un futuro aún más grandioso. Qué nos hace únicos? Nuestras creencias y valores fundamentales.