Aluminum Extrusion Careers
Take Your Career Beyond.
From operators to engineers, Bonnell Aluminum's diverse team is the workforce of nature that enables our precision manufacturing and fulfills the promise of Excellence Beyond Extrusion.
As a destination for those on an evolving career path, there's a future for anyone here at Bonnell. New graduates and experienced professionals alike are free to discover their own path because for more than 65 years, we've built an inclusive culture where best practices are exercised, bright minds are cultivated, and team success is rewarded.
A career with Bonnell Aluminum lets you build something stronger. Bonnell offers outstanding benefits, including competitive compensation, 401k, tuition reimbursement programs, and more. We know the key to creating great products and services starts with great people, and we reward employees for their performance and contribution to the company as a whole.
WE ARE AN EQUAL OPPORTUNITY EMPLOYER
Bonnell Aluminum is an Equal Opportunity Employer. Employment decisions are made without regard to race, creed, color, religion, national or ethnic origin, gender (including pregnancy), sexual orientation, gender identity or expression, age, physical or mental disability, family status, genetic information, protected veteran status or other characteristics protected by applicable law. If you need an accommodation in the application or hiring process, please notify your Recruiter at any time in the process.
The Components of Our Core
SAFETY
Protect ourselves, colleagues, & communities
COMMUNICATION
Open channels & open minds
DIVERSITY
Welcome all opinions & backgrounds
TRUST
Stay honest & transparent in everything
INTEGRITY
Keep customers' & colleagues' interests at heart
CELEBRATION
Share the goals & rewards of improvement
ACCOUNTABILITY
Be individually responsible for one another
RESPECT
Contribute equally & appreciate one another
View Openings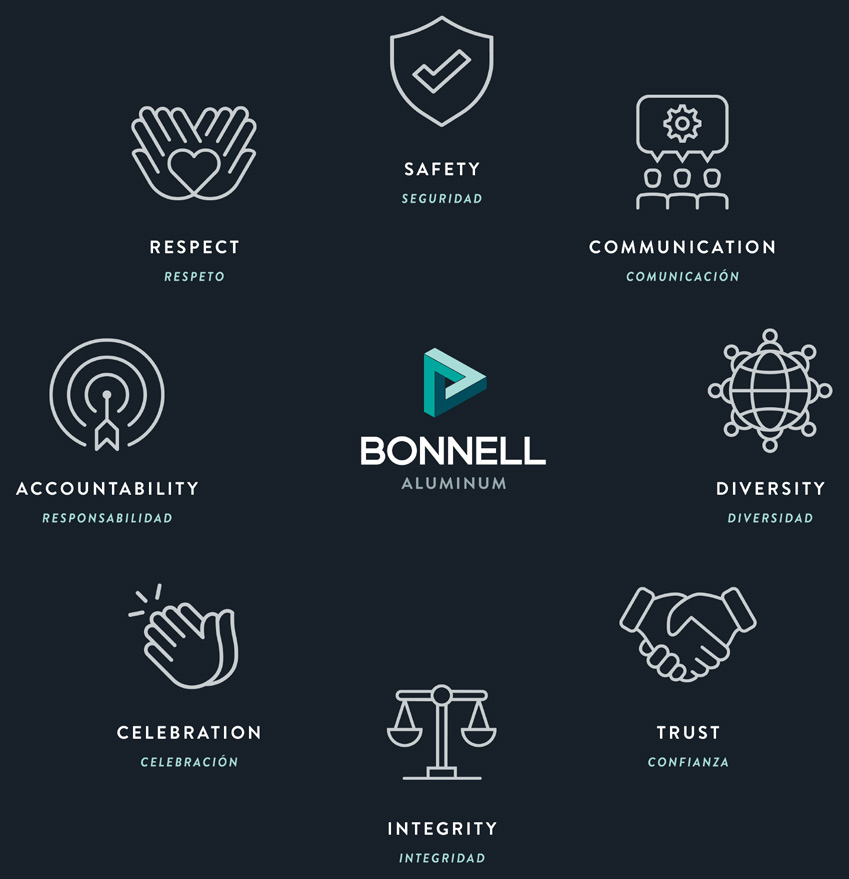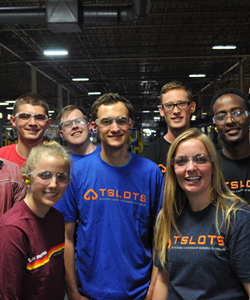 Bonnell Internship Program
Many of the employees working at Bonnell Aluminum first started as interns. Internships are a valuable way for students to gain important experience in their field of study and insights into the manufacturing process of extruded aluminum. With internship opportunities in engineering, IT, admin, safety and more, Bonnell Aluminum is an ideal choice for a variety of career paths. Click on the link below to learn more about one of our internship programs!    
Bonnell Internship Video
Why is a Bonnell Career a Better Career?
When you match Bonnell's core values with exceptional people your values become your culture!
Watch this Employee Video