Anodizing
When it comes to producing quality products that will last, Bonnell Aluminum offers a variety of anodizing treatments that deliver value. Our anodizing capabilities can handle the smallest cut length, as well as those up to 35 feet in length.
We offer an in-house anodizing and finishing facility, delivering the high-performance, anodized aluminum parts and finishing you need to ensure your product's quality. We make anodized aluminum with the streamlined, cost-effective processes you need to protect your project's budget.
Our 2-step aluminum anodizing process delivers a superior finish that won't fade for decades. Our in-house facilities help you reduce charges, like scrap overages and freight damage, that incur when working for multiple vendors. To reduce your costs further, we streamline our racking methods. It's all part of our commitment to lean manufacturing and your project's success. Our finishing processes incorporate both types of sulfuric anodizing (Type II or Commercial Anodizing) with organic and inorganic coloring methods to deliver a wide range of attractive, durable colors.
Our Acid Etch anodizing treatment offers a superior uniform matt finish that meets or exceeds AAMA 611 specifications. The resulting product is free of the streaks caused by other processes. Also, the lower gloss reading reduces glare in bright sunlight. Other benefits include reduced etch time, reduced aluminum removal and effectively hidden extrusion lines, scuffs and die lines.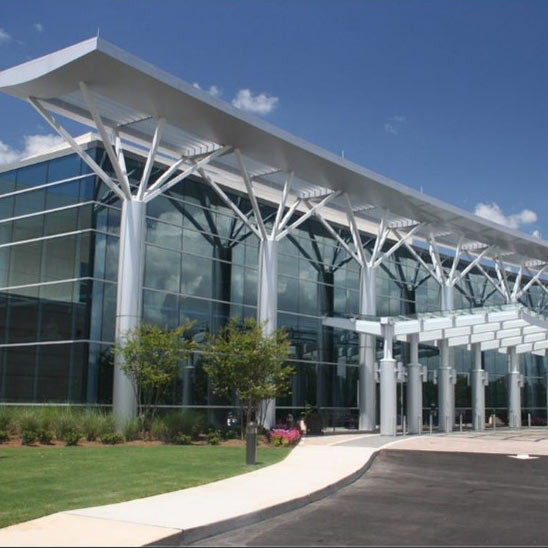 Utilizing environmentally friendly acid etch anodizing processes delivers a full range of durable, attractive colors through both organic and inorganic coloring methods. We also offer a wide range of finishing techniques, including brushed, buffed, and hammered and can even accommodate custom color matches. Our processes demonstrate our commitment to Excellence Beyond Extrusion.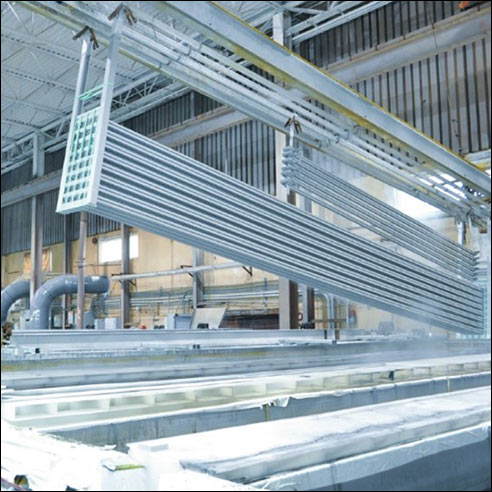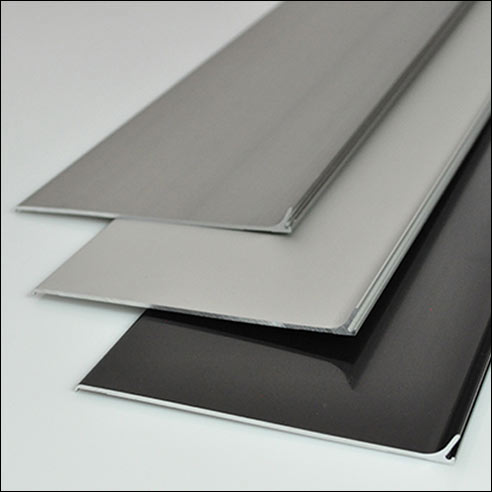 Please submit the form below to request more information on this capability.