The Path To Beyond
For over 65 years, Bonnell Aluminum has been a proven leader in the manufacture of high-quality extruded aluminum solutions and value-added services tailor-made to meet the unique needs and specifications of customers throughout North America. Every lesson and achievement from our past is present in the Excellence Beyond Extrusion philosophy––And here's how we got there.
Click Here to See Today's Leaders
1930s
William Bonnell became a partner in B&T Flooring Co., in Columbus, OH. He was first to design and market a pre-formed sink frame, a development which contributed to the popularity and growth of resilient materials in countertop applications during that period. He was the originator of more than 500 shapes still in use today.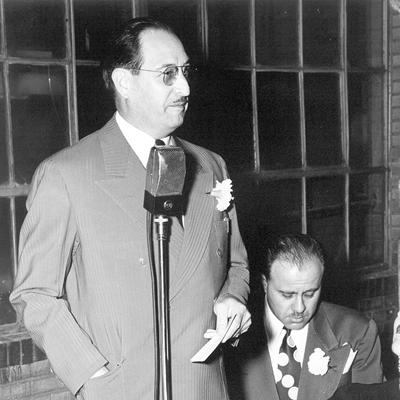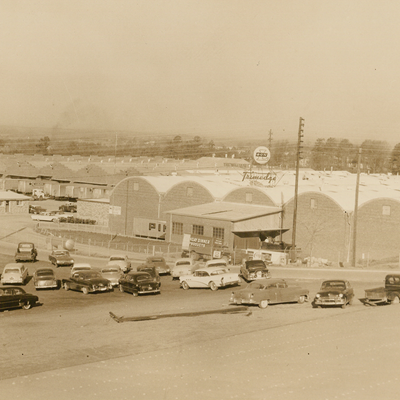 1940s
William Bonnell became general superintendent of Trimedge Corp., Youngstown, Ohio, which became Trimedge, Inc., where he became Vice-President and General Manager.
1950s
William Bonnell became sole owner of "Trimedge of Georgia, Inc.", and formed a new entity, "The William L Bonnell Company, Inc". He was named President, and under his direction, the Georgia plant capacity increased 325% within two years.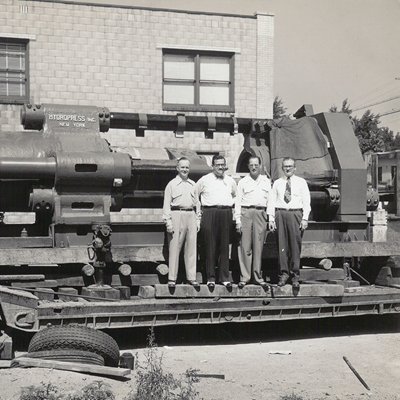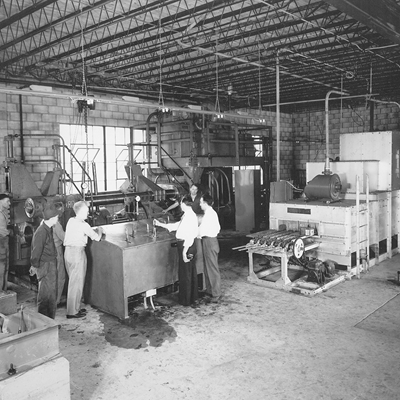 1960s
The company became a wholly owned subsidiary of Ethyl Corporation. A new facility was opened in Carthage, Tennessee, and Newnan, Georgia became division headquarters for Ethyl's aluminum group.
1970s
Ethyl acquired Capitol Products, a fabricator of aluminum windows in a deal which transformed the company into a major supplier to the building and construction industry.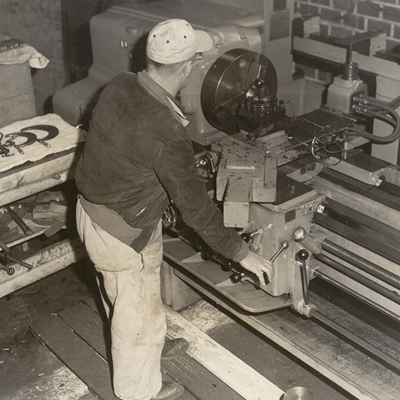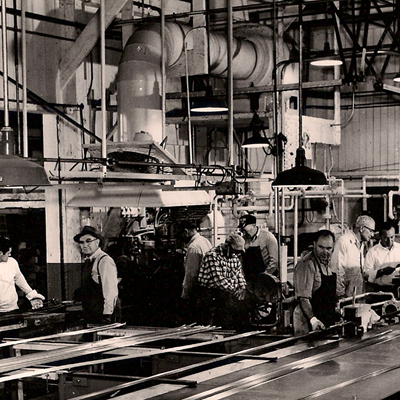 1980s
Ethyl Corporation spun off its aluminum, plastics, and energy holdings into a separate business entity named Tredegar Corporation with The William L Bonnell Company Co., Inc. as a core business unit.
Began to pursue markets requiring high-quality finished extrusions.
The Company acquired a four-press and fabrication operation based in El Campo, Texas, from the Reynolds Metals Company.
1990s
The William L Bonnell Company, Inc. acquired two additional plants from the Reynolds Metals Company; Ste-Therese, Quebec, and Richmond Hill, Ontario. - Grew its market presence in Canada with the acquisition of Exal Aluminum, Inc., with extrusion operations in Pickering and Aurora, Ontario.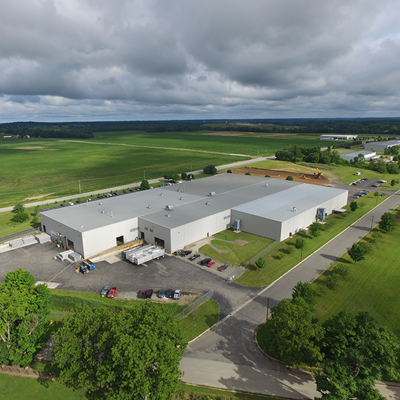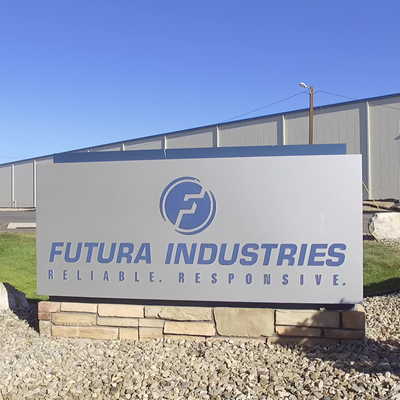 2000s
The William L Bonnell Company, Inc. becomes Bonnell Aluminum and continues to grow and evolve through acquisition.
Acquired Apolo Tool and Die Manufacturing Inc., in Ontario, Canada.
Increased capabilities, including bending, CNC machining, drilling, mitering, punching, riveting, sawing, and welding of aluminum extrusions and other materials, in-house tool and die design and manufacturing capability and fabrication services.
Now known as Bonnell Aluminum, the company agreed to sell its Canadian extrusion operations to WXP Holdings, Inc.,
Announced the plan to expand its Carthage, Tennessee operations with the acquisition of a state-of-the-art 5,500-ton aluminum extrusion press capable of producing profiles up to 16-inches wide.
Bonnell Aluminum engaged in an aggressive plan to increase efficiency at all levels of the organization by training its employees in "Lean Six Sigma" methodology.
Acquired AACOA Extrusions, Niles, Michigan, and AACOA Inc., in Elkhart, Indiana.
Added extrusion capacity and in-house fabrication and anodizing operations.
Added a dedicated 3,600-ton aluminum extrusion line.
Launched an $18 million investment to fund an expansion project to include a state-of-the-art 3600-ton extrusion press, housing a 9-inch container, handling systems and ancillary equipment, also included additional floor space to accommodate increased value-added fabrication capacity.
Acquired 100% ownership of Futura Industries, a world-class manufacturer of aluminum extrusions.
Launched a unified brand that symbolizes a company that continues to move forward and adjusts to new market realities.
Today, Bonnell Aluminum is a proud family of fearless innovators, thought leaders, and industry drivers that bring Excellence Beyond Extrusion into everything we do.